Our focus is to allow families and loved ones to
create special memories.
Help us make a difference for those fighting ALS.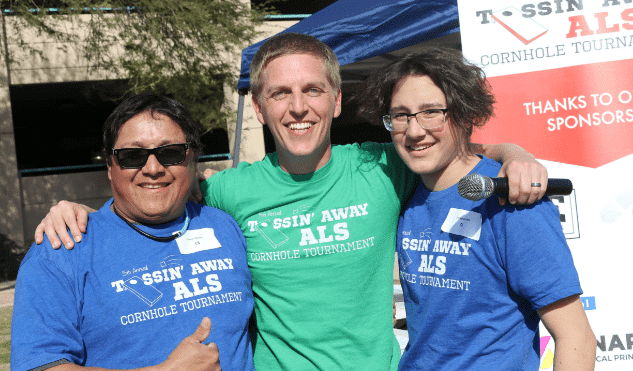 Message from the director
First off, thank you for all the support the last six years. Our tournaments would never be possible without wonderful people who give so freely of their time and money. So far, we've raised more than $80,000 for ALS, and we're just getting started! Not only will this money eventually help find a cure for this devastating disease, but it will also be used to help some special families in Arizona who are currently fighting ALS.
The 7th annual Tossin' Away ALS Cornhole Tournament is just around the corner and will be held in Downtown Chandler on Saturday, November 21, 2020. Bring your family and come spend the day with us!

Register today for the Cornhole Tournament.